Date
Sep 24 2023
Expired!
Tualatin, Oregon
Scroll down for event details and link to
event registration!
Welcome to the Stand Tall AFC campaign! Whether you are a flat survivor, caregiver, family or friend, your support of aesthetic flat closure (AFC) is powerful. Join us as we keep the focus on women's health & body positivity at breast cancer awareness events.
Meet Kathleen Moss, your Tualatin, Oregon Stand Tall AFC Team Ambassador!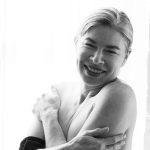 Ambassadors are volunteer coordinators building a team of supporters to participate together at public Breast Cancer Awareness events. Teams may include people with AFC, friends, family, and supporters of AFC.
1. Register for this Stand Tall AFC team with the link to "event registration" below. This may require you to create an account with event hosts like Komen and American Cancer Society (STAFC organizes teams but is not the event host). All event costs are the responsibility of the individuals participating.
2. Email your STAFC ambassador (email address below) once you've registered for her team, your unisex t-shirt size (XS, S, M, L, XL, 2XL). Your Ambassador will  distribute t-shirts & campaign supplies at the event to registered team members. Contact your ambassador with any questions regarding event registration.
3. Complete
the STAFC waiver prior to your participation. By completing the waiver, you acknowledge that as an Event Participant, you assume all risks of participating and/or volunteering in this Event and you give us permission to use photographs and video of the event that may include you. Click here to go to the waiver
https://standtallafc.org/waiver/
4. Participate in the walk with your STAFC team and make this Breast Cancer Awareness event meaningful!
Date:

September 24, 2023

City, State:

Tualatin, OR

Team Name:

Team Flat is Beautiful STAFC

Stand Tall AFC Ambassador:

Kathleen Moss

Walk Name:

Breast Friends Support the Girls

Ambassador Contact email:

[email protected]

Link to event registration:

https://runsignup.com/flatisbeautiful/